Seeking a simple yet stimulating cocktail for your cozy house party or a big event? Nothing can replace the Simple Old Fashioned Cocktail. Just 3-4 basic ingredients and a few minutes for preparation are enough to make this worth-praising cocktail.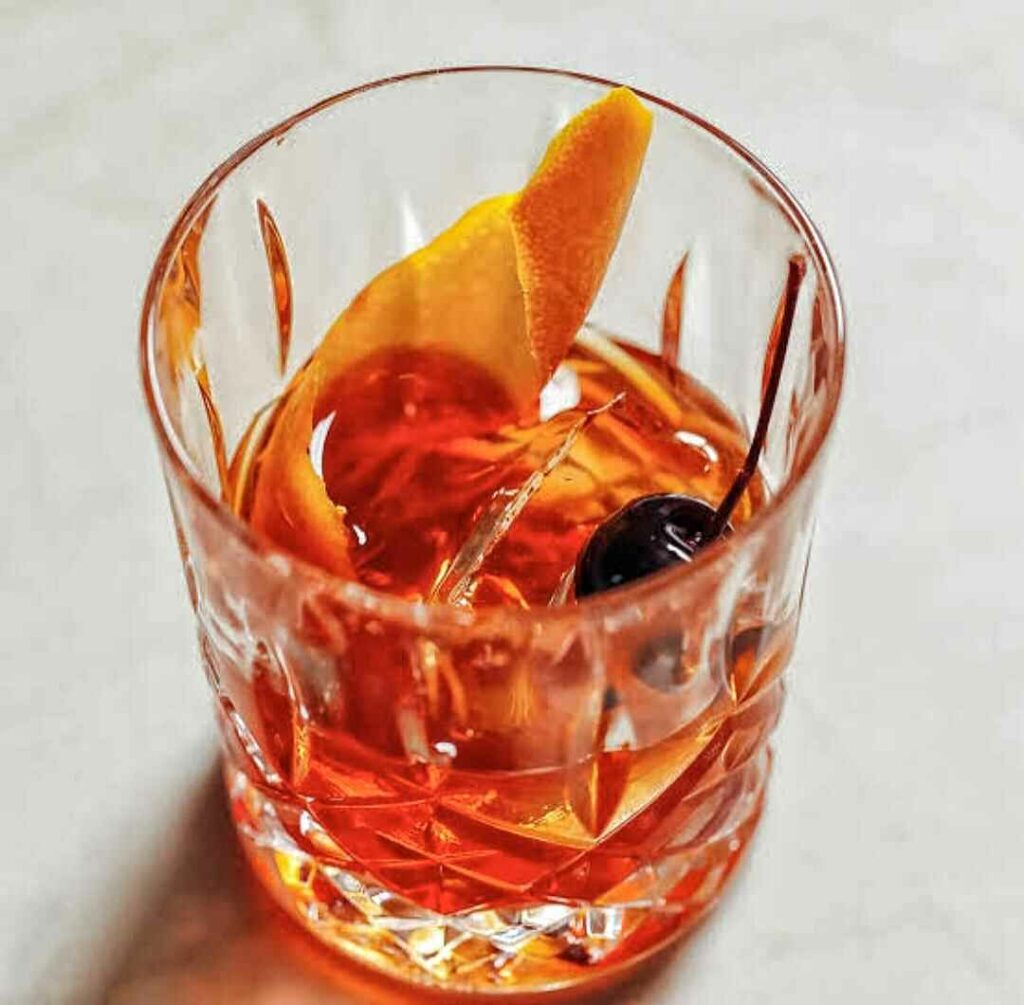 To give it a personalized touch or make it more specific, you are free to add more options to this spin. Switching the whiskey and garnishing with optional elements will enhance both properties of a Simple Old Fashioned Cocktail – look & flavor.
The right aggregation of ingredients and a few Dos and Don'ts will bring your all guests or friends in a good mood.
What are the basic and optional ingredients to make a Simple Old Fashioned Cocktail?
Each sip of Simple Old Fashioned cocktail offers a fine blend of diverse sophisticated flavors, smoothness and rejuvenating aroma due to the below listed classic ingredients.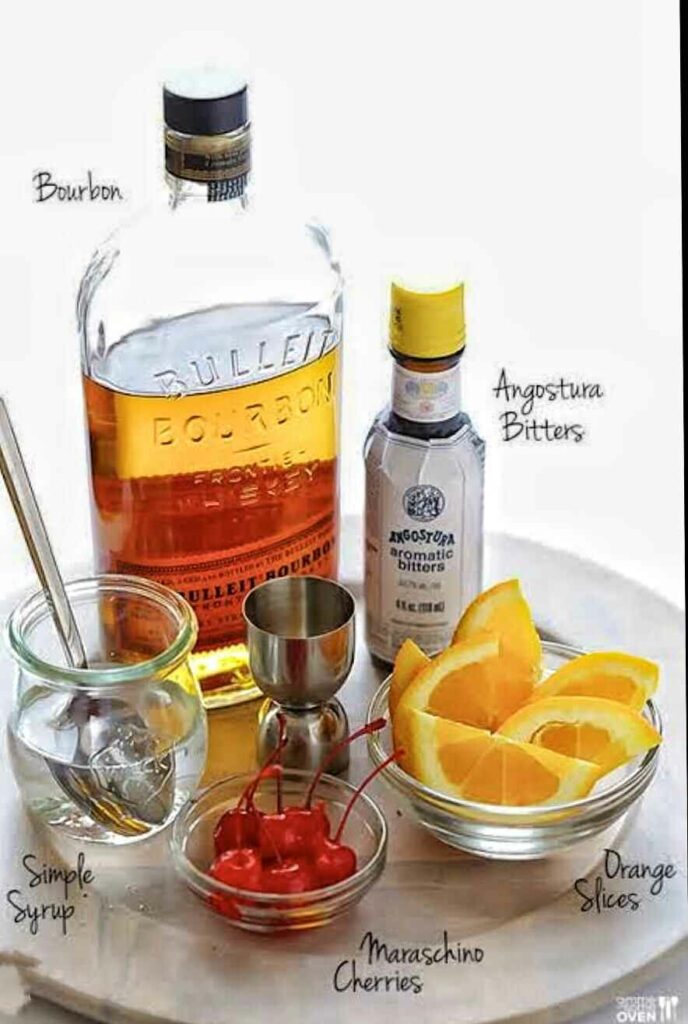 A mid-range whiskey (rye or bourbon) – 2 ounces
Angostura Bitters for adding spicy flavor – 3 dashes
Simple syrup (1-2 teaspoons or 1/4 ounces), sugar cubes or granulated sugar is also a replaceable option with syrup
A slice of orange peel with white pith (2 inches long)
Maraschino cherries for garnishing (1-2 cherry, optional)
How to make a Simple Old Fashioned cocktail to leave a long-lasting imprint on guests?
Combining the major ingredients of a Simple Old Fashioned Cocktail is no big deal but small tricks can upgrade your cocktail artistry.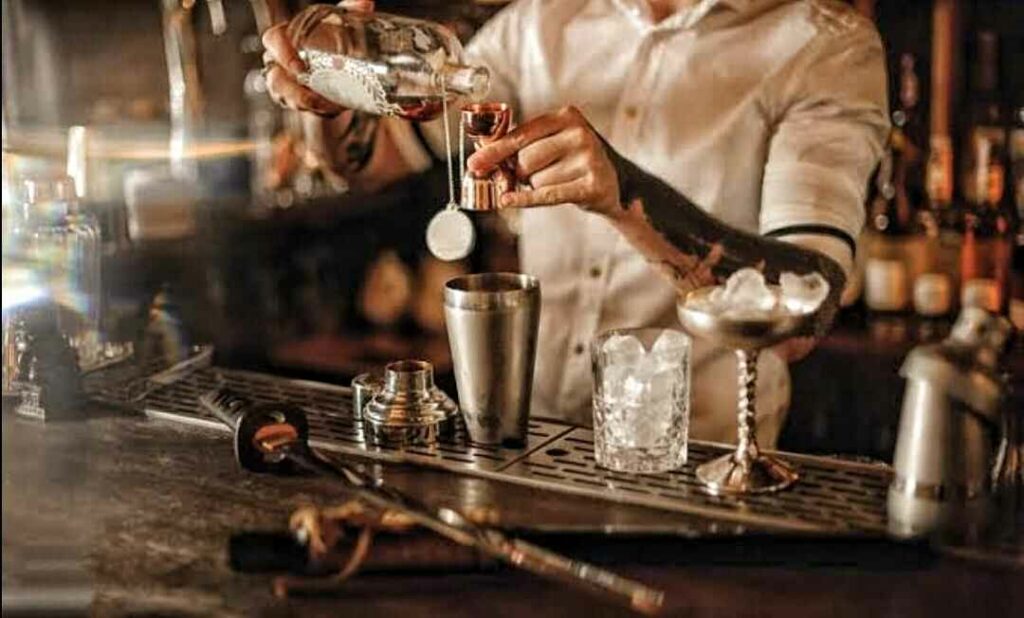 The initial step of making the simple old-fashioned drink is combining the bitters and simple syrup. Take a rock glass and pour these two elements in the above-given amount.
Now fill the rock glass with crystal clear ice cubes and gently stir it.
Pour the rye or bourbon whisky from the top of the ice cubes and stir it for nearly 30 seconds. Leave the drink for a few minutes so that it can dilute perfectly.
Now it comes the garnishing time. Take the 2-inch long orange peel with the pith and gently twist it between the fingers. Its oily aroma will get infused into the drink. For an even more citrus and aromatic touch, rub the flamed orange peel on the rim of a lowball glass.
While giving the final touch to your Simple Old Fashioned Cocktail, take a cocktail pin and tuck one Luxardo cherry in it. Place the pin on the rim of the lowball glass. To make simple old-fashioned cocktails less sweet, squeeze the cherry before garnishing as they are dipped into the thick syrup.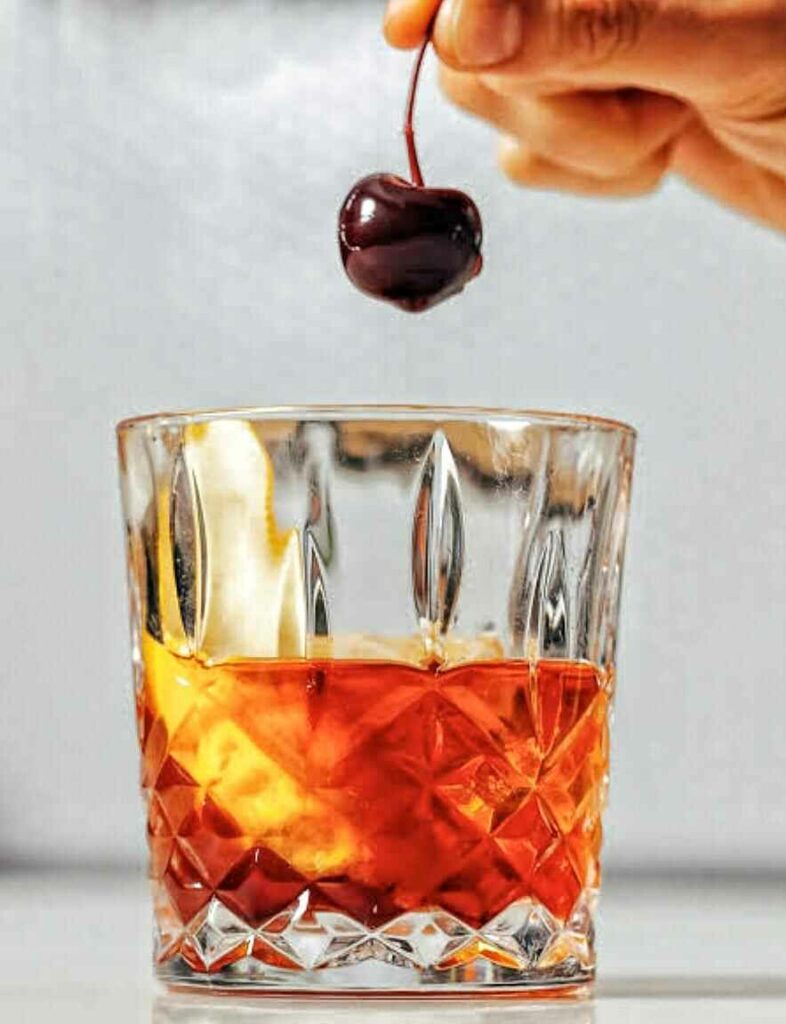 Undoubtedly the guests will feel that they have come across the best Simple Old Fashioned Cocktail.
Why it is recognized as a Simple Old Fashioned Cocktail?
Though the presentation of this classic drink seems quite fancy, you need not be a professional mixologist to combine its ingredients. Incredibly easy and quick steps justify the word "Simple" in the name of this cocktail.
It was first introduced in Louisville and considered the first cocktail that came into existence.
What are the best whiskey options for a Simple Old Fashioned Cocktail?
Do not limit yourself to certain options like rye & bourbon whiskey while making a simple old-fashioned cocktail. According to the likeliness of the taste, you can switch the whiskey options for each guest.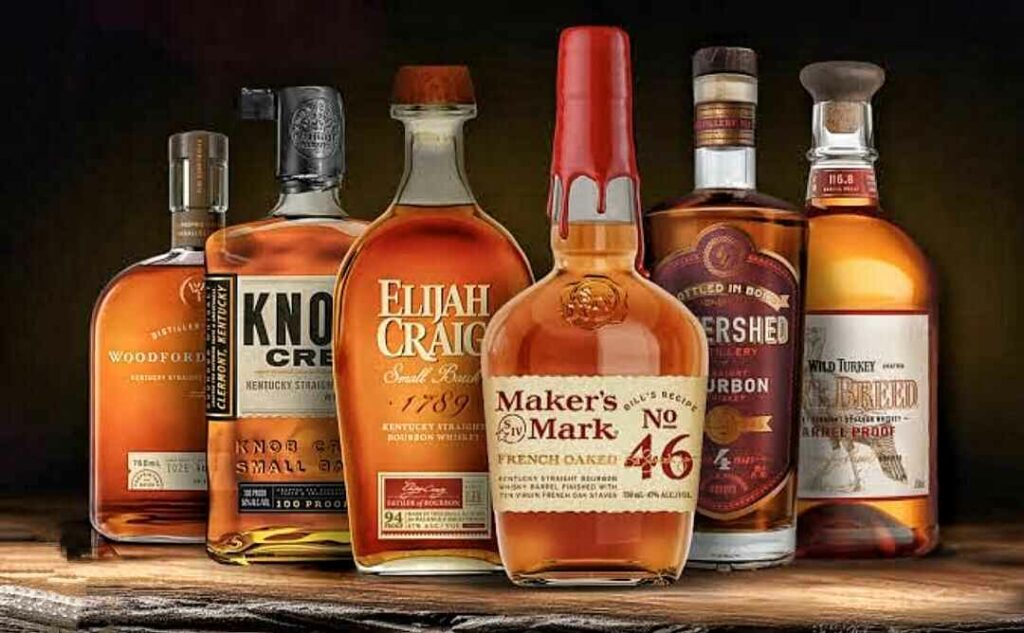 Here are some choices you can go with while mixing a Simple Old Fashioned cocktail.
Usually, the mid-range priced bottles are utilized by professionals in simple old-fashioned cocktails. Those who have a great inclination toward bourbon must go with Buffalo Trace, Maker's Mark, Knob Creek or Bulleit etc.
What are the best bitters for Simple Old Fashioned Cocktail?
Angostura Bitters comprise approximately 40 herbs & spices that balance and bind the diverse flavors present in the old-fashioned cocktail. Bringing the sweet, bright and spicy flavors in cohesion is the prime task of Angostura Bitters in Simple Old Fashioned Cocktail.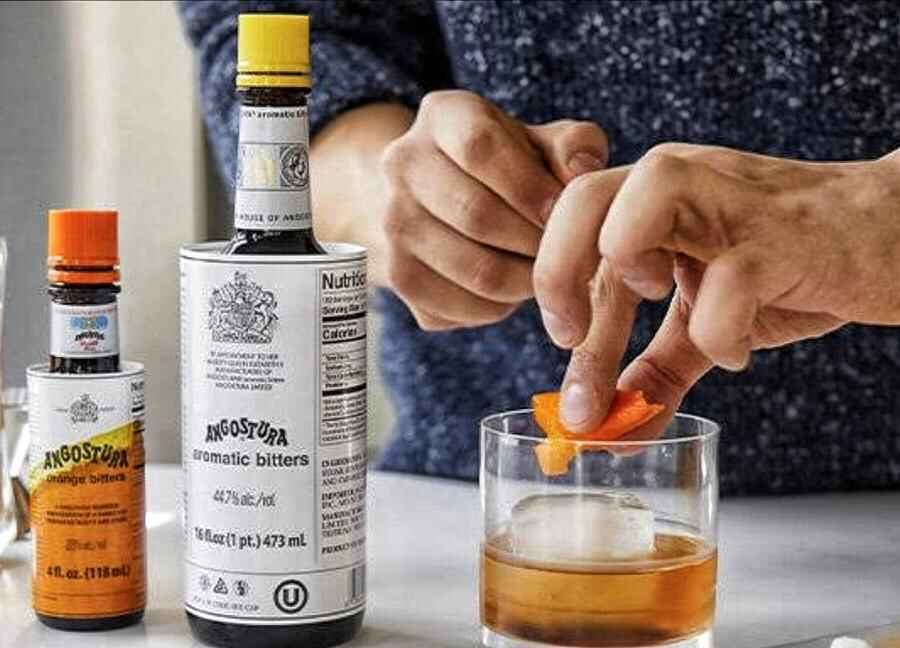 If you are planning to include Simple Old Fashioned in a winter party or holiday event, substitute the few dashes of Angostura Bitters with Fee Brothers Old Fashioned Bitters. The significant dose of clove and cinnamon aroma will up the cocktail game of your event.
In short, the bitters add depth and complexity to the cocktails, especially to the Old Fashioned Recipes.
Why choose syrup instead of granulated sugar or sugar cubes in the Simple Old Fashioned Cocktail?
Well, being an old-fashioned cocktail, it includes sugar cubes or granulated sugar. But you will surely miss the smooth texture of the drink while sipping.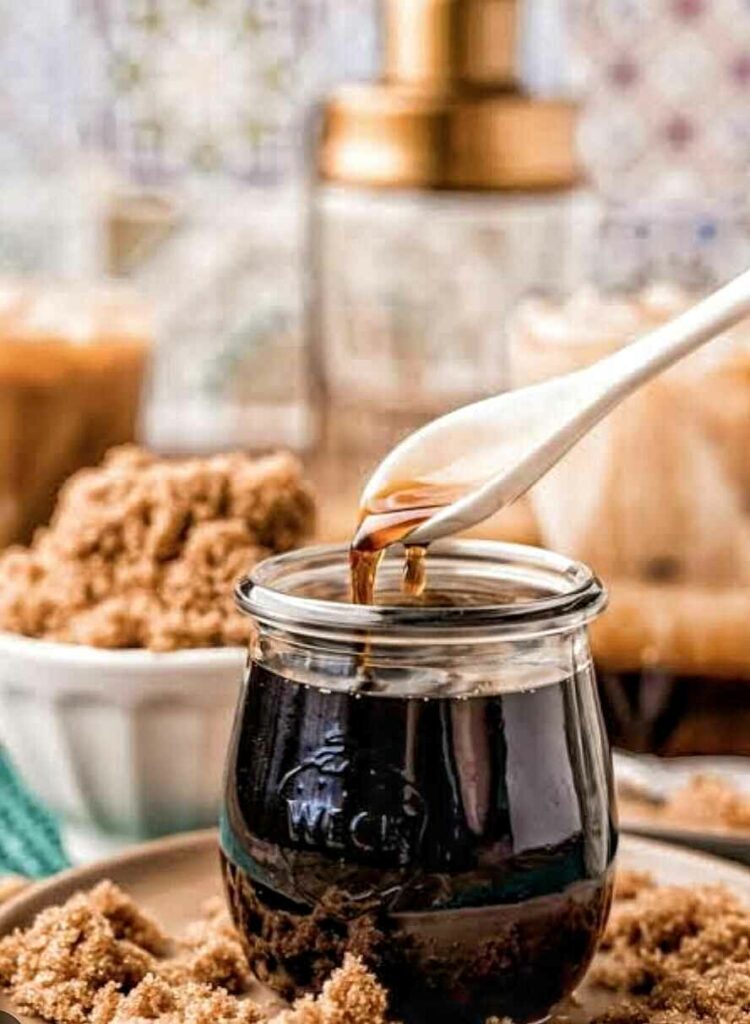 If you did not prepare the simple syrup at home before mixing the drink, adding sugar cubes or granulated sugar is the last option you are left with. You must dissolve it in the presence of bitters or club soda or water etc. Muddling the cubes perfectly is very necessary for a great blending of ingredients.
While on the other hand, simple syrup offers you the chance to skip muddling. It smoothly dissolves into the rest of the ingredients and makes the mixing task even more convenient.
What impact does a crystal clear large ice cube make instead of dense small cubes?
Freezing the clear and large ice cubes and slicing them into desired shapes (round, diamond, square a d rectangle etc) is an integral part of cocktail artistry. Large ice cubes do not only amplify the presentation of the cocktail but also impact the quality of the drink.
The small and hazy ice cubes are less dense than the bigger and clear ones. Hence the chances of their breaking into the pieces increases while stirring.
To make the molded large ice cubes for a Simple Old Fashioned cocktail, several tools are available in the market that fit well in the freezer.
Frequently Asked Questions (FAQs) –
Q – How to make a simple old-fashioned?
A – Combining whiskey, bitters and syrup and garnishing it with orange peel & luxardo cherry is the method to make simple old-fashioned.
Q – How to make an old-fashioned with simple syrup?
A – Using simple sugar syrup instead of sugar cubes or granulated sugar is a different and convenient way of making an old fashioned.
Q – How to make simple syrup for old-fashioned cocktails?
A – Add sugar and water to a flat surfaced utensil and boil it on medium flame. Stir gently and let it cool after the sugar gets perfectly dissolved in the water.
Q – How much simple syrup is needed in a Simple Old Fashioned cocktail?
A – 1-2 tablespoons or 1/4 ounces of simple sugar syrup is enough for the old-fashioned recipe.