The era of cocktails began in the early 1900s and gained traction swiftly. It was incepted with the fusion of a few basic elements but the twists added to old fashioned enabled it to turn out a masterpiece.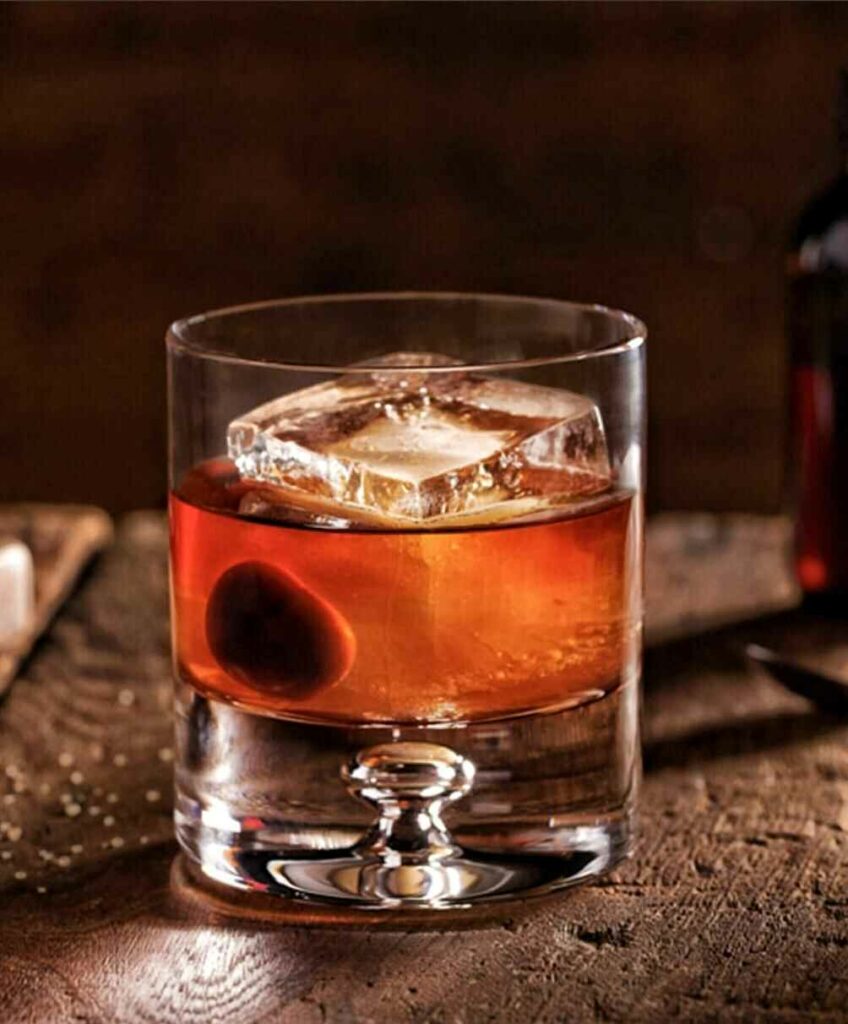 In the beginning, the readily available Bourbon and Rye whiskey made a significant place in the classic Old Fashioned Recipes. On one hand, Bourbon soothes the palates of drinkers with a typically sweet and mellow taste while on the flip Rye tickles the palate with its kicking spicy flavors.
It solely depends on the liking of flavors but the Rye Old Fashioned cocktail turns out the finest and decent option for some fun as well as elegant events. You can make it your after-dinner drink, summer party drink or guys' night drink etc.
What are the prime ingredients for mixing a classic Rye Old Fashioned cocktail?
To brighten up the personality of the classic Rye Old Fashioned Recipe professionals fuse diverse flavors into it and flaunt their mixing artistry. You can keep it authentic by infusing the real Old Fashioned ingredients in it.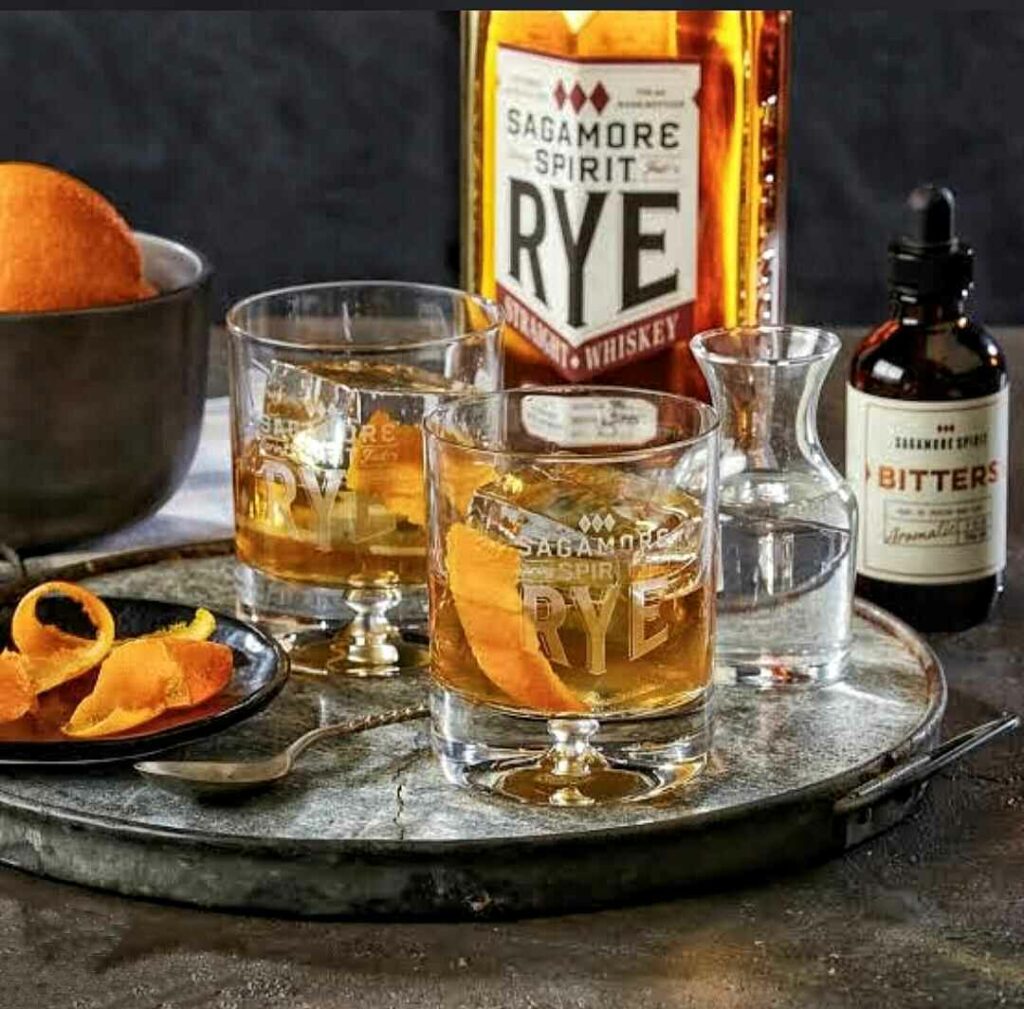 Your favorite rye whiskey – 2 ounces (oz)
Angostura orange bitters – 2 dashes
Angostura aromatic bitters – 2 dashes
Simple syrup -1 tablespoon, sugar cubes or granulated sugar can also be used as a substitute for simple syrup.
1 large and crystal clear ice cube
A slice of finely cut orange peel with pith
A maraschino cherry for garnishing
If you are puzzled about picking the best rye whisky for mixing a classic Rye Old Fashioned Recipe, here are the most preferred options the boozers make.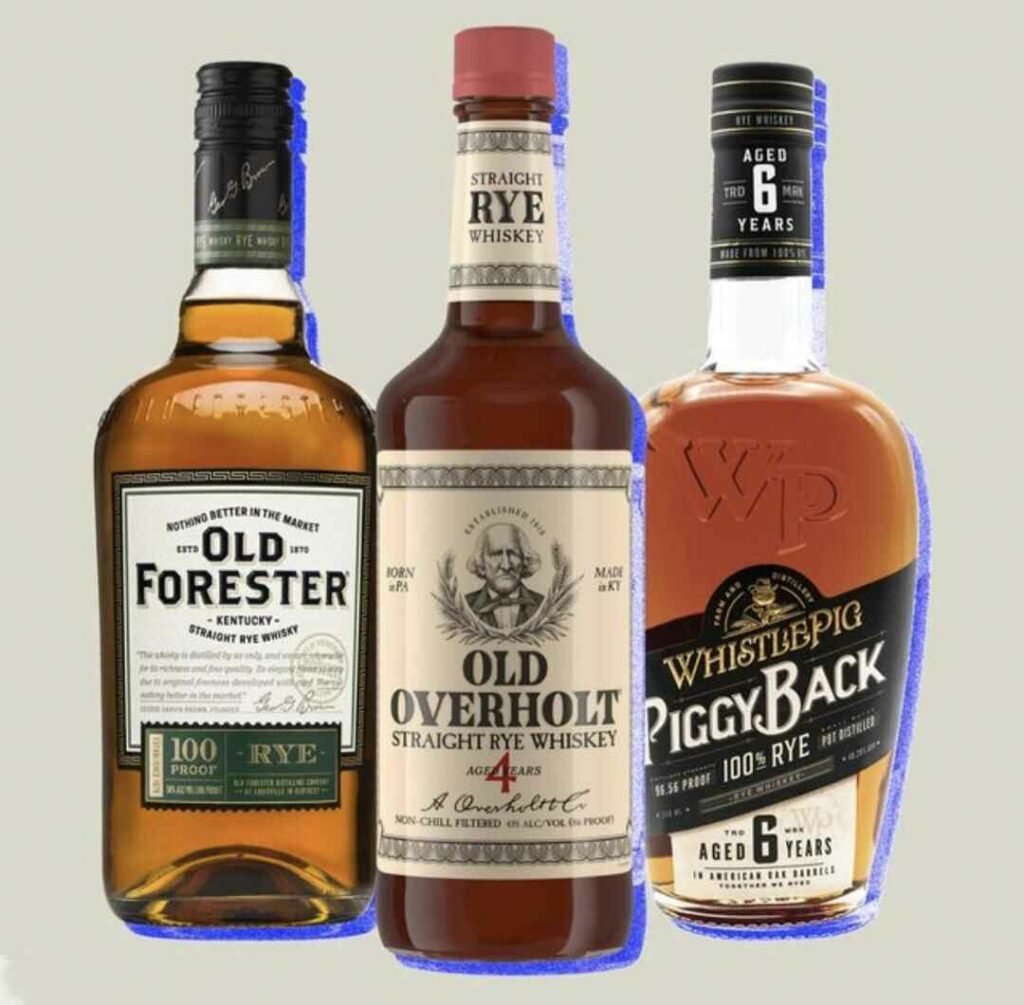 Sazerac Rye
Whistle Pig PiggyBack Rye
Old Forester Rye
You can pick your favorite one to give an old-fashioned more specific or personalized touch. If you want to make the old-fashioned cocktail more stronger add Old Forester Rye Whiskey to it.
How to prepare an unforgettable Rye Old Fashioned cocktail for your guests?
This centuries-old cocktail recipe is an outcome of some simplest yet well-balanced patterns of mixing ingredients.
Let's get apprised of the right directions for making a perfectly measured Rye Old Fashioned cocktail.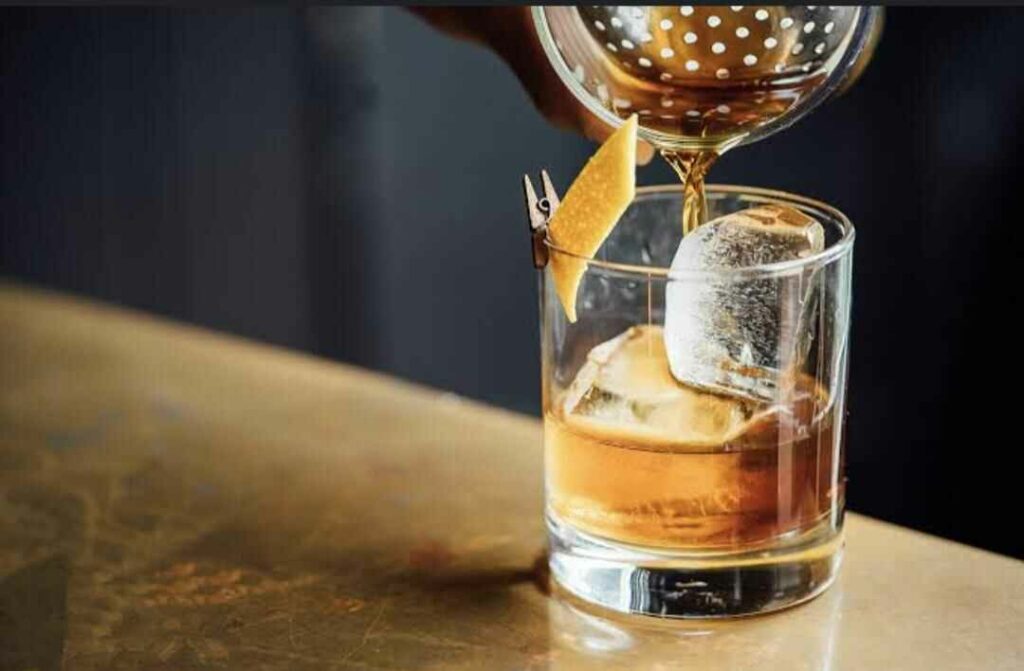 Take an empty rock glass and pour 2 ounces (oz) of your favorite rye whiskey. Pick Old Forester for an even stronger taste.
You can add 2 dashes of Angostura Orange Bitter to it.
Now drop 2 dashes of Angostura Aromatic Bitter in it.
Put 1 tablespoon of simple syrup in it and gently stir the ingredients to create a fine blend of all added elements.
Add a maraschino cherry to the rock glass to add a slightly sweet flavor to your Rye Old Fashioned. You can rinse the cherry before placing it in the glass to avoid extra syrup in which it remains dipped.
Now it comes the turn of adding some tangy aroma to the rock glass. Take a slice of orange peel and twist it nicely over the top of the glass. It will leave the oily extract of peel in the glass.
Rub the rim of the rock glass with the same orange peel and add it to the glass.
In the end, add a crystal clear large ice cube to the glass and give a good stir for 2 minutes until all the ingredients get diluted perfectly to make a great fusion.
Your classic Rye Old Fashioned Cocktail is all set to serve. Hold the glasses with your guests and say Bottoms Up!
Why Simple Syrup is considered preferable to the sugar cubes and granulated sugar in Rye Old Fashioned Cocktails?
Commonly known as sugar syrup it is utilized by professional bartenders to sweeten the cocktails instead of the sugar cubes and granulated brown sugar. The prime reason behind including it in the main ingredients of any cocktail specifically old-fashioned drinks is its equal consistency that smoothly gets dissolved in the cocktail.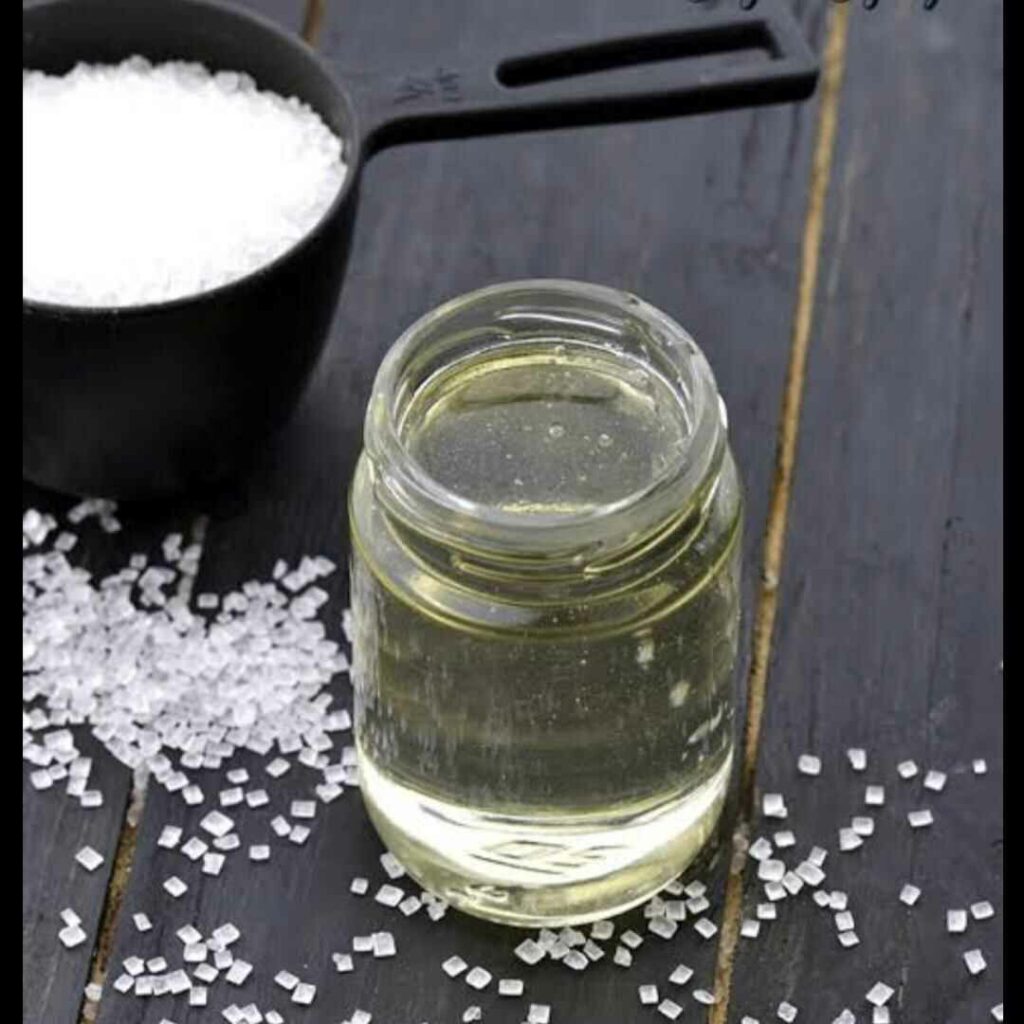 To turn the regular sugar into Simple Syrup at home, you can follow the below-listed steps.
Take sugar and water in a 2:1 ratio in a utensil.
Let this mixture simmer for a few minutes until the volume decreases to half.
Let it cool and store it as a sweetening agent for your diverse cocktails.
To make a flavored simple syrup you can add other elements to it also.
Tips from professionals to make your Rye Old Fashioned cocktail idyllic -:
Even in a cozy house party, you can flaunt professionalism while mixing the drinks. Just grab the secrets of professional bartenders.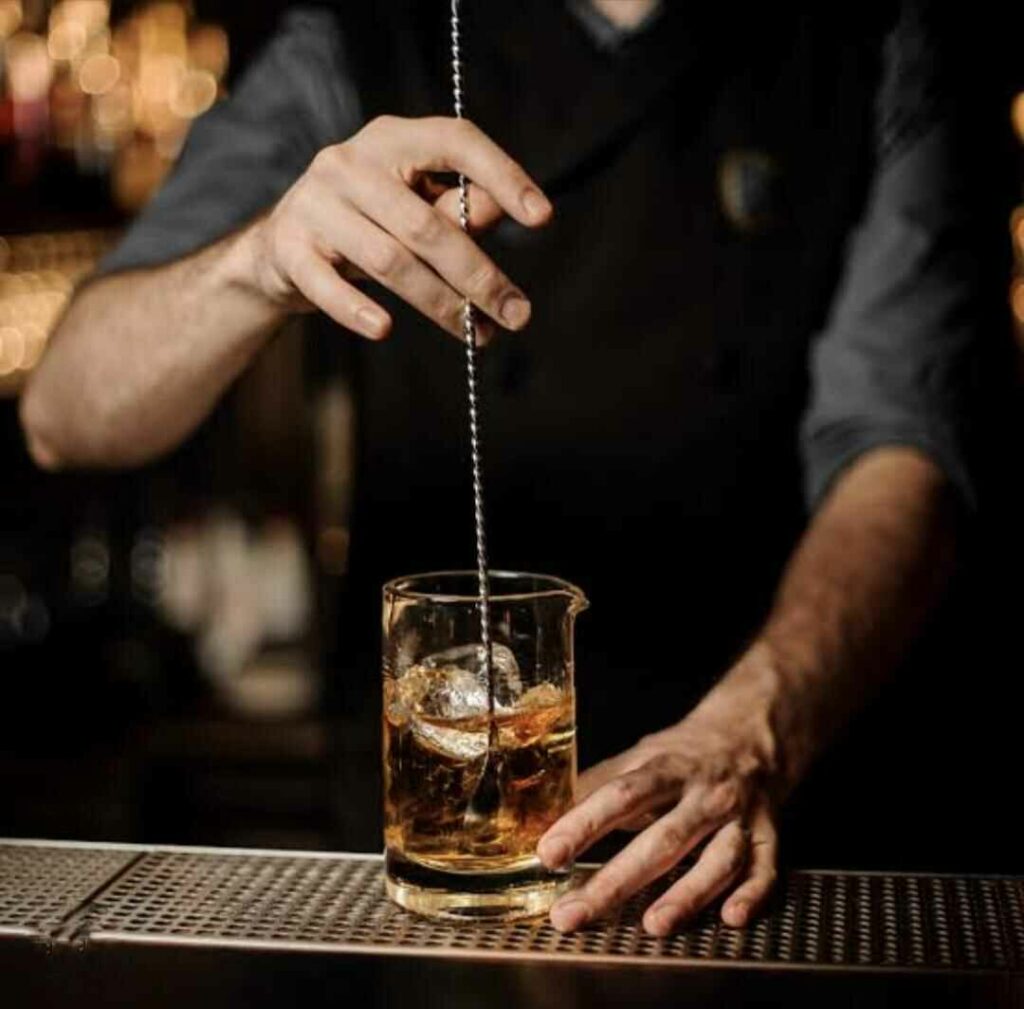 Stirring is the key to the smooth combining of all the ingredients of Rye Old Fashioned Cocktail. Well, it is not only for blending the ingredients but to develop a fine balance between the temperature and texture of the drink. Too little stirring will make it a warm beverage and it'll feel too boozy on the palette. While on the other hand, too much stirring will make it watery and bland.
Choose one single large clean ice cube instead of small dense cubes. It will chill your drink for a longer time than smaller ones.
Prepare simple syrup a few hours before mixing your cocktails. If you are using granulated sugar or cubes, muddle them finely in the rock glass with the help of a muddler while adding Angostura Orange Bitters.
Use professional bar tools instead of regular ones such as a muddler, cocktail spoon, jigger, peeler and ice slicer etc.
You can replace the orange peels with lemon to make the old-fashioned cocktail more citrusy and aromatic.
To give a classy representation of your Rye Old Fashioned Cocktail, slice the large and clean ice cubes into desired shapes like square, circular or rectangular etc.
Frequently Asked Questions ( FAQs) –
Q – What are the best rye whiskey options for an old-fashioned cocktail?
A – Balcons Texas, Knob Creek, Heaven's Door straight rye whiskey, WhistkePig, Redemption Rye whiskey etc are some top choices that stood with the time and made a cultural impact on regular drinkers.
Q – How many calories are in a rye old fashioned?
A – Usually it varies between the range of 95 to 115 calories.
Q – What is better to make an old fashioned with – bourbon or rye?
A – Well, it's a matter of taste. If you love smooth & sweet go with bourbon but if peppery and spicy flavors tickle your palette, make it with rye whiskey.
Q – What is Sazerac rye vs Old Fashioned?
A – The traditional old-fashioned began with bourbon but the modern came with a twist of Sazerac rye whiskey.
Q – How to make an old-fashioned with rye whiskey?
A – A perfect blend of rye whiskey, Angostura bitters, simple syrup and a large ice cube makes good rye old-fashioned. For garnishing, use an orange peel slice and one maraschino cherry.