You can not guess enough what magic maple syrup can do instead of simple sugar in an old-fashioned drink. Though the taste of classic whisky and bitters offers a regular taste to your guests, the smooth texture of maple syrup adds suaveness to each sip.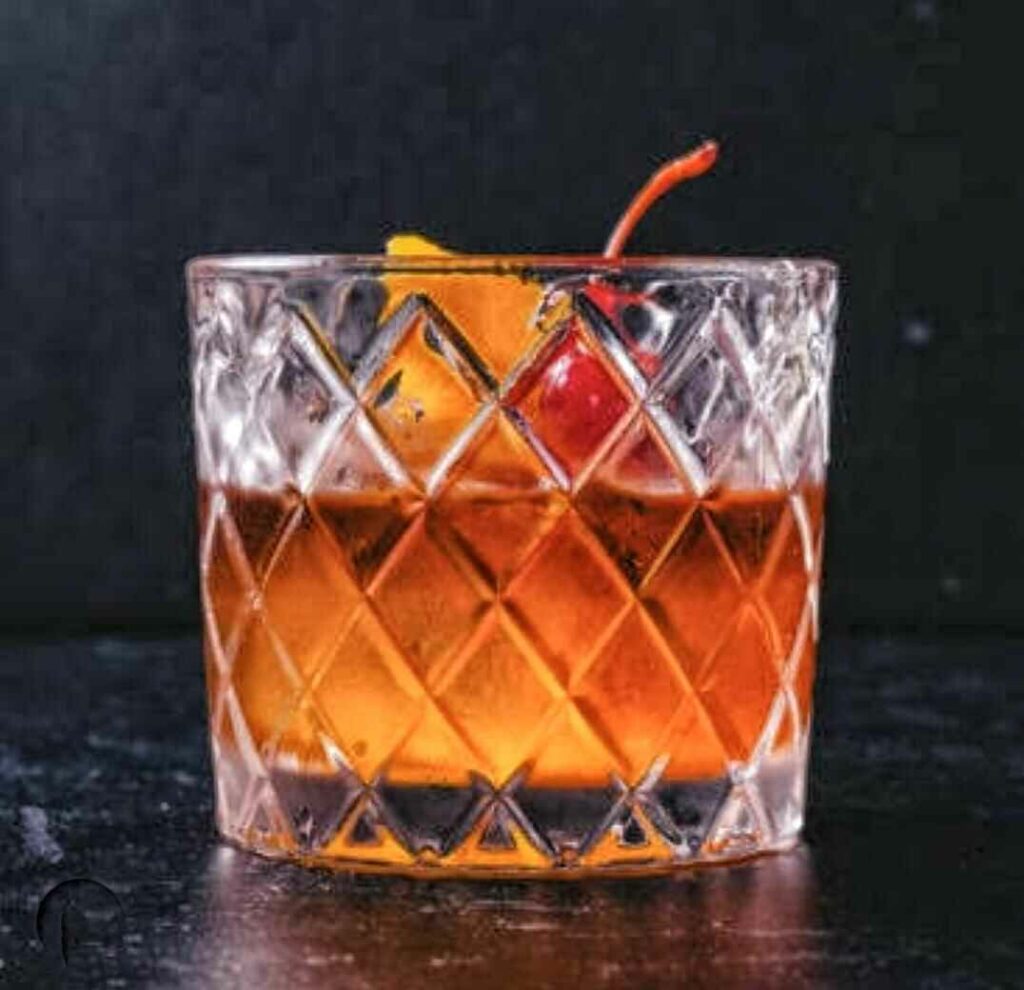 The flawless parity between all the ingredients of Maple Old Fashioned, gentle swirl and classical garnishing with cherry and orange peels are just enough to warm the souls of your guests in winter.
Let's go back to the old days
Maple Old Fashioned was the first cocktail that came into existence and was documented in the early 1800s by a renowned paper in New York. But the nuance created by maple syrup instead of simple sugar cubes enabled it to come a long way and make its place in the International Bartender Association's cocktails (IBA cocktails).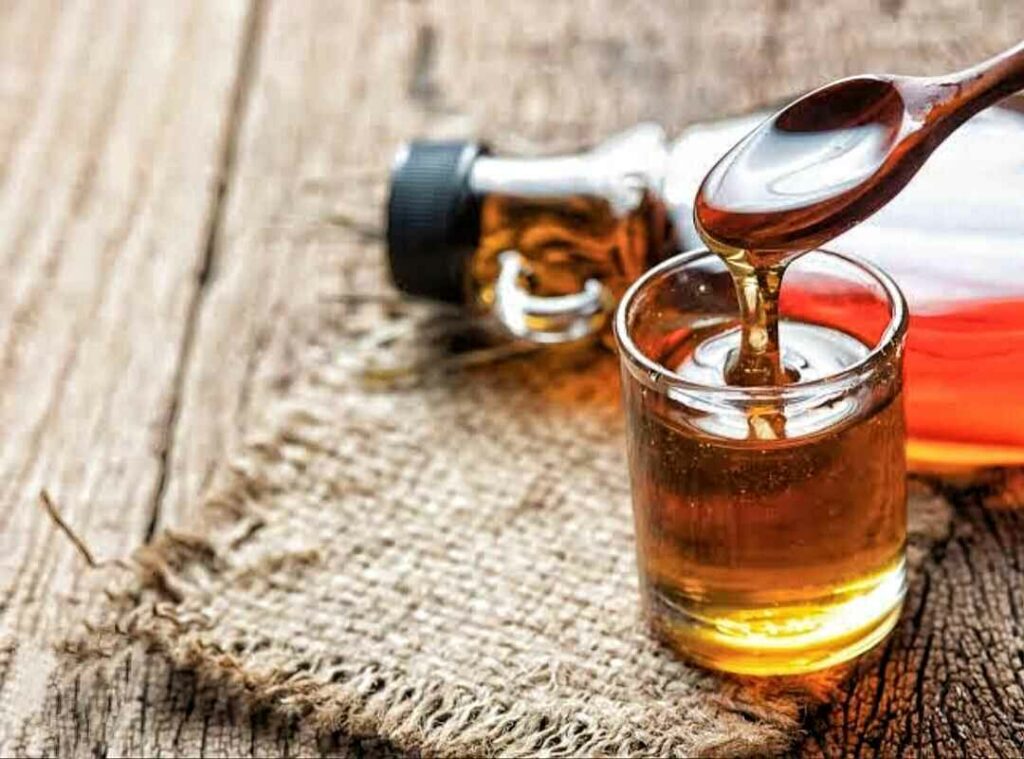 In which events does Maple Old Fashioned drink suit well?
Although it is considered an all-season or evergreen cocktail, winters are ideal for serving this classic blend of flavors. It can be your -:
Late night drink
Night drink for guys
Cocktail hour drink
Happy hour drink
Dinner party drink
Apart from these occasions, Maple Old Fashioned is a great choice for Fall Dinner parties, holiday evenings, festive moods, Thanksgiving parties, Christmas nights and cozy nights around the bonfire. In short, you can call it a versatile drink.
What are the ingredients for making a Maple Old Fashioned cocktail?
Here are the prime ingredients that chip in to make a good-quality Maple Old Fashioned cocktail.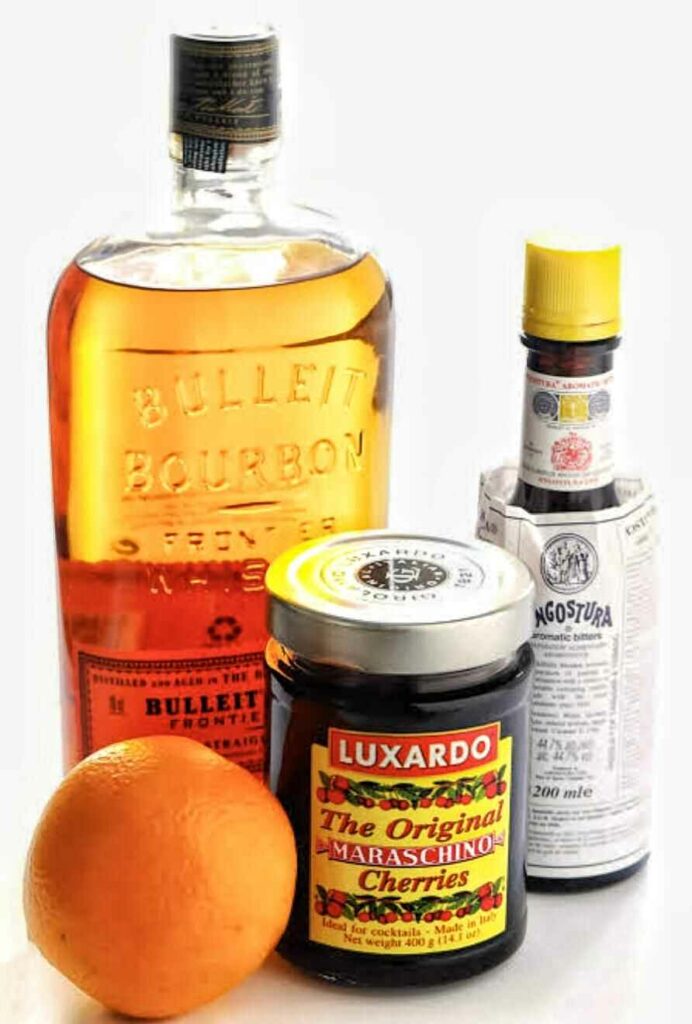 Whiskey –
Bourbon or Rye whiskey is considered ideal for this classic old-fashioned cocktail. To be more precise, you can go with Bulleit or Buffalo Trace Bourbon. Just 2 ounces (oz or 1/4 cup) is enough for 1 Maple Old Fashioned drink. Its caramel and vanilla flavor will comply with Maple Syrup perfectly.
Angostura Aromatic Bitters ( 4 dashes). Its cinnamon and clove essence adds a spicy depth and complexity to the cocktail.
For smoothening and lightly sweetening the cocktail drink 1 tablespoon of Maple Syrup
Orange peels or slices of fresh orange for dissolving slight essence of orange and garnishing.
For the more enhanced presentation of the Maple Old Fashioned Cocktail, Maraschino Cherries are highly preferred by professionals. Drenched in thick syrup, these cherries do not act as an over-sweetening element.
Clean Ice cubes will give your drink a more professional look.
What equipment you will need while making Maple Fashioned Cocktail?
Undoubtedly the indelible taste comes from the essential ingredients but some specific tools are equally important. Take a look at what you need for making a Maple Old Fashioned cocktail.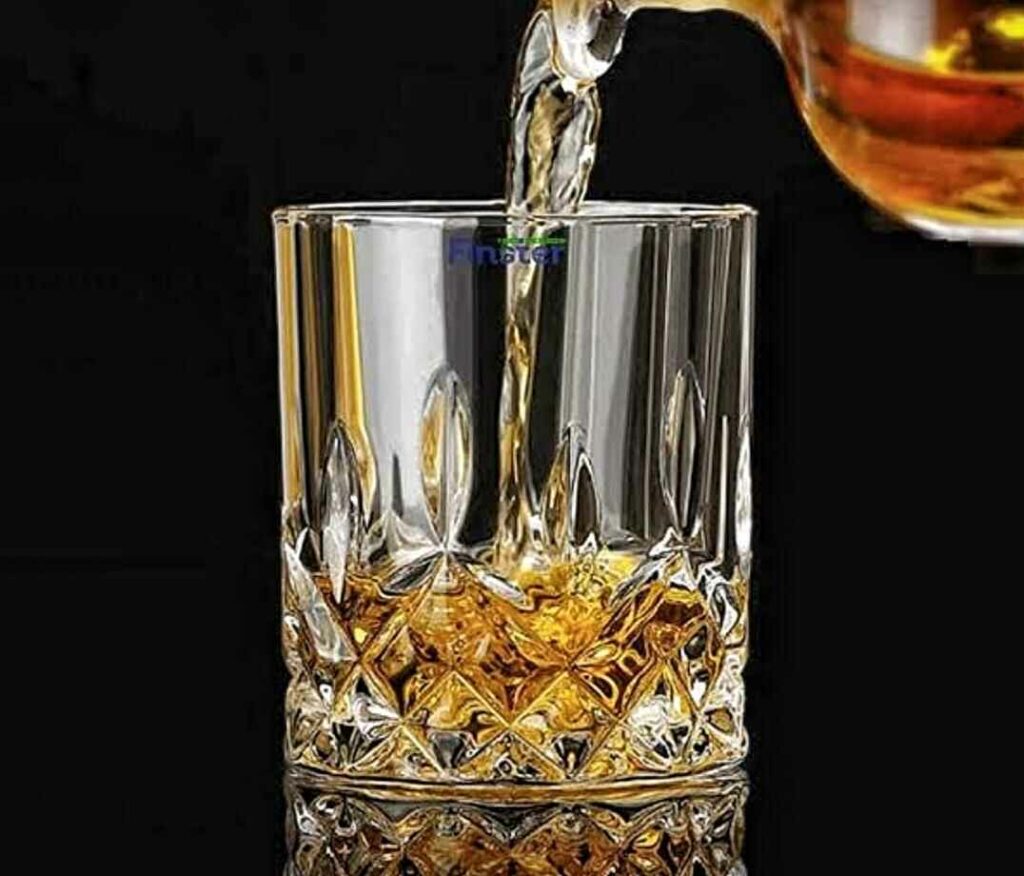 A paring knife or vegetable peeler for peeling the orange. A Y-shaped peeler works best for this purpose.
Instead of a regular spoon, use a cocktail spoon to mix the ingredients gently.
To make the drink, you should use a rock glass. Small glasses can also be used.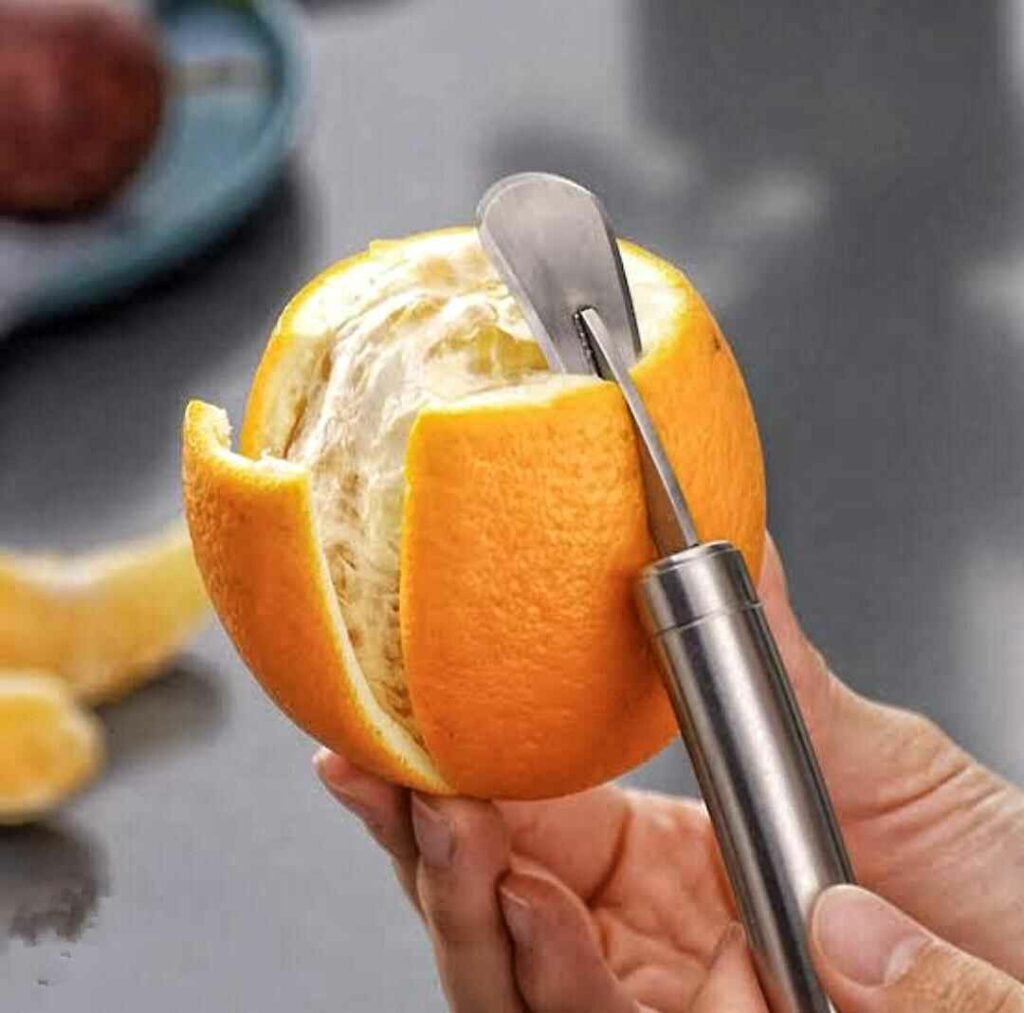 Let's know the simple way of making Maple Old Fashioned Cocktail –
Though Maple Old Fashioned is a classic ancient drink, it does not demand any professional skill to create this slightly spicy, bitter and less sweetening drink.
Just follow the below-listed quick steps to please and greet your guests with Maple Old Fashioned cocktail.
Take the rock glass and add bourbon, bitter and maple syrup to it in the pre-described amount. Give a good stir through a cocktail spoon or swirl gently to blend all the ingredients finely.
Pick a clear ice cube with the help of a steel ice tong and slowly place it into the rock glass. Try to use large ice cubes instead of small or regular-shaped cubes. It dissolves slowly and keeps the drink chilled for an even longer period.
Now add the finely cut slice of orange or orange peel to it. If you are using orange peel, squeeze it gently to add the oily essence to it.
Finally, use a decorative or simple cocktail pin for holding two -to three cherries and place it on the rim of the rock glass. These cherries are dipped into the thick syrup hence if you do not want to make your drink excessively sweet, rinse these cherries before garnishing.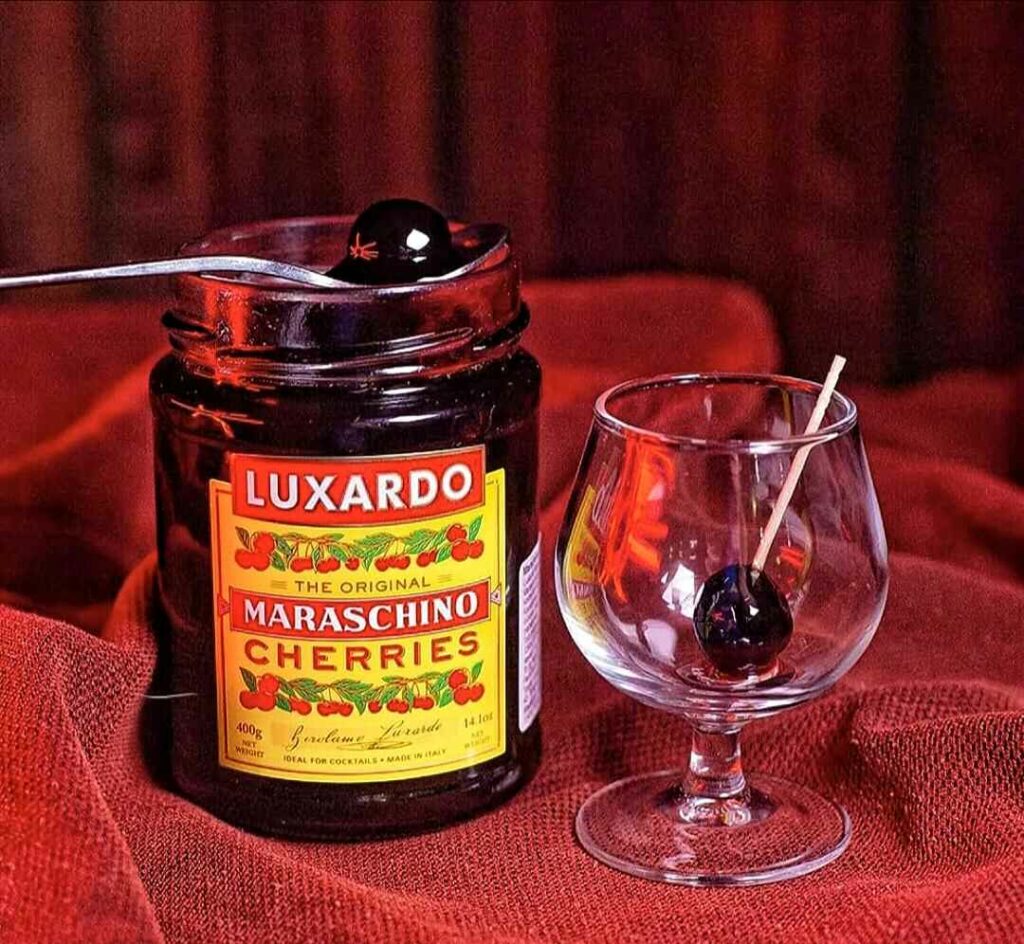 Here is your perfectly balanced Maple Old Fashioned cocktail is all set. Serve it to your guests to level up the cocktail game of the event.
What magic does the clear ice cube create in Maple Old Fashioned cocktail?
Usually, people utilize regular ice trays for adding small ice cubes to the drink but the cloudy or hazy look of ice cubes does not offer a professional look. For an over-the-top cool Maple Old Fashioned cocktail, use a large ice cube. Its crystal clear look justifies the efforts of mixing Maple Old Fashioned Drink.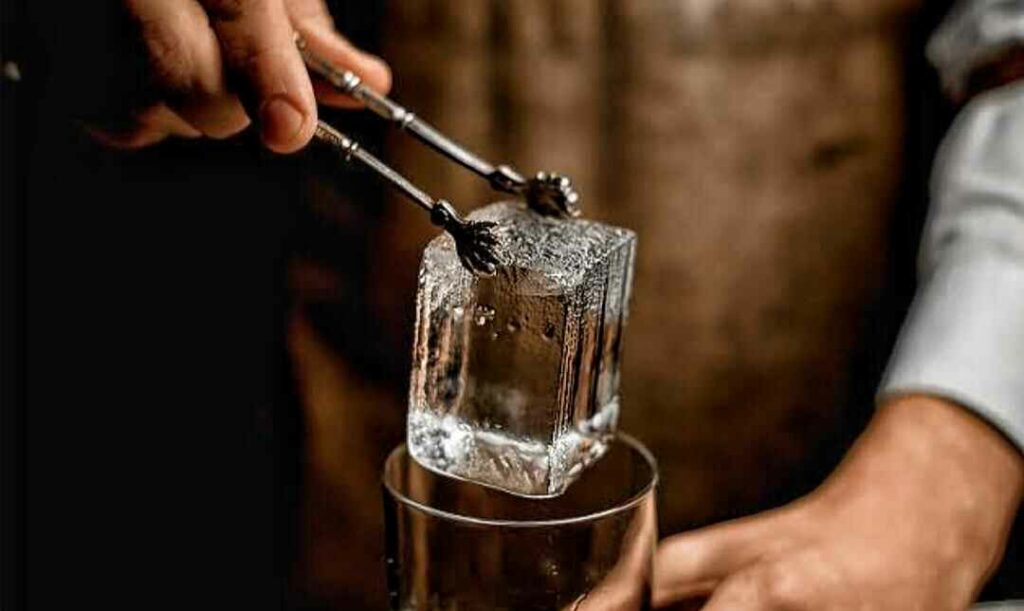 You can cut these clear & large ice cubes into the desired shapes with an ice-slicing tool. To make large and clear ice cubes place the small ice maker or cooler inside the freezer.
What role does Maple Syrup play in this old-fashioned cocktail?
Maple syrup acts as a gentle sweetener to the old-fashioned cocktail and enhances the vanilla notes present in the bourbon whiskey quite brilliantly. If you are willing to add a strong maple flavor to your old-fashioned cocktail, go for Crown Royal Maple.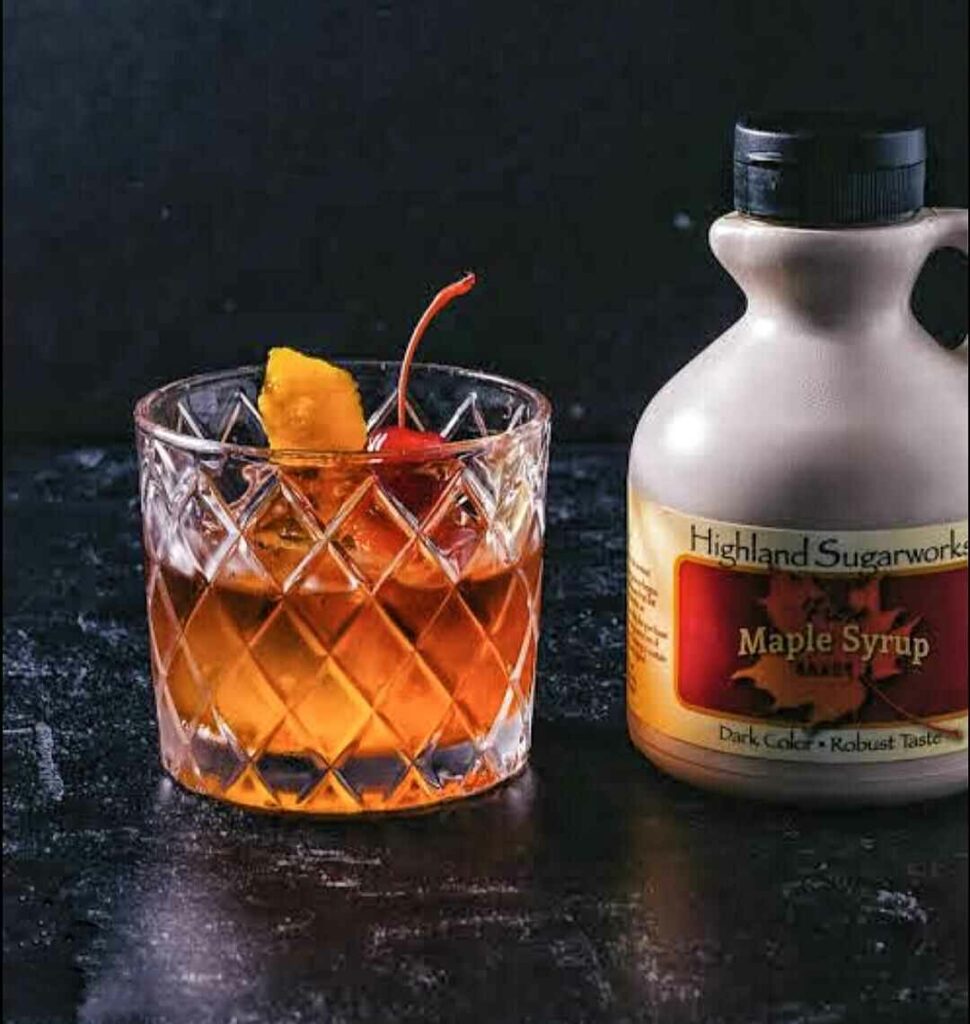 Apart from being the best substitute for simple syrup and sugar cubes in old-fashioned drinks, it adds sophistication to each sip.
Another notable trait of maple syrup is, it adds mild sweetness to the cocktail without diluting the drink.
Frequently Asked Questions (FAQs) –
Q –  Is preparing this cocktail before serving time okay?
A – You can add bourbon, bitter and maple syrup in a big container and leave the garnishing and serving for a later time.
Q – What is the perfect time to add ice to the glass?
A – For a good stirring and perfect blending in the bourbon, bitter and maple syrup, add a large cube of ice in the end.
Q – Which whiskey is better bourbon or rye for Maple old fashioned?
A – Rye is also a good choice because it is less sweet than bourbon.
Q – Are small ice cubes good enough for Maple old old-fashioned cocktail?
A – Yes, you can utilize 3-4 cubes rather than a large ice cube in this classic cocktail.